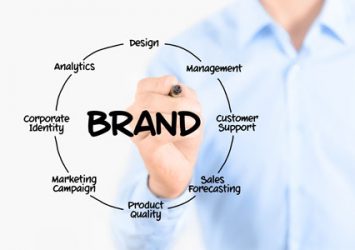 Great brands are not created overnight. They are developed. Brand development requires a combination of strategy and creativity, spanning across various aspects of the business and how it wishes to be experienced.
The way customers choose brands is similar to how they choose friends. They are either attracted or repelled by certain characteristics. Consumers do not make decisions based on what you do, per se, but on how you make them feel.
This is where we come in. Whether you are looking to increase brand awareness or establish brand credibility, we listen to your audience, and learn what they want and care about. From there, we work towards your goal and make it happen.
Strategy Meets Creativity
Our branding services cover both strategic and creative areas of brand development. We will walk you through the process of identifying important elements, such as positioning, tone, and essence.
These elements reinforce the design of the brand's visual components, such as the logo, typeface, colour palette and more. We'd like your brand to tell your story and invoke the response you want from the audience you have identified.
Services
Your brand should be able to engage your target audience, cultivate customer relationships and create brand loyalty. To achieve that, we execute the following:
Brand identity audit
Consumer research
Brand strategy and positioning
Logo design
Identity design
Our Goal
The most meaningful brands work to empower businesses, which is our mission for you. Through the labour of our strategists, visionary designers and developers, we will create something that tells your brand's complete story – from the biggest ideas to the small details.
Contact us today to discover something amazing.