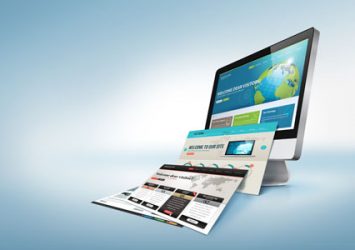 Your business is great – your website should follow.
Upsurge Digital provides comprehensive WordPress website design services for businesses like you. Whether you need a simple brochure site or an advanced E-Commerce directory, our web solutions all offer one thing: outstanding user experience.
A FULL SUITE OF WORDPRESS DESIGN SERVICES
Bespoke Websites
As the world's leading content management system, WordPress creates a development environment where various bespoke requirements can be integrated. We have the technical resources to implement these requirements and develop a commercially sound and fully optimised website.
Theme Installation
Our expertise extends beyond design. Our web design specialistswill manually install your WordPress theme, essential plugins and the demo content.You can also save hours of potential work as we set up your theme options, spam protection and addyour logo and a custom background.
Theme Customisation
We can work with our own modular theme framework or create a completely fresh look to give your brand the modern aesthetic it needs.
Responsiveness
We provide rigorous testing for various operating systems and browsers, as well as different devices. We perform testing both as an administrator and a user to ensure the quality of the website's performance and responsiveness.
Performance is a key concern for us, but you are still number one.
At Upsurge Digital, we follow a structured design process that helps us execute your project on-time and on-budget.We want to know which works for you and your business, and we work hard to achieve it.
Let us help your brand reach its full potential. Get in touch with Upsurge Digital today. Contact us or visit our office in Rayleigh, Essex.